CUSTOM PICTURE FRAMING SERVICE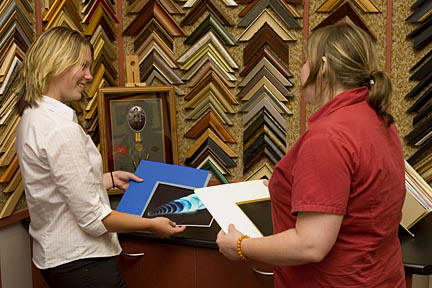 We all have a precious memory, sometimes these memories take the form of an object.
Over the years we have prepared important documents, treasured pictures, medals, football jumpers, report cards, coins and banknotes, records and CD's, tapestries, oil paintings and all sorts of artworks, baby shoes, concert tickets, dried flowers and wedding bouquets. Trust us to prepare your treasures so they may be put on display to enjoy everyday. Don't hide them away any longer.
Wide range of moulding styles
Custom window matts cut to size
Laminating and mounting
Box framing service for 3 dimensional objects
Archival methods and materials available
Come in for a free no obligation quotation